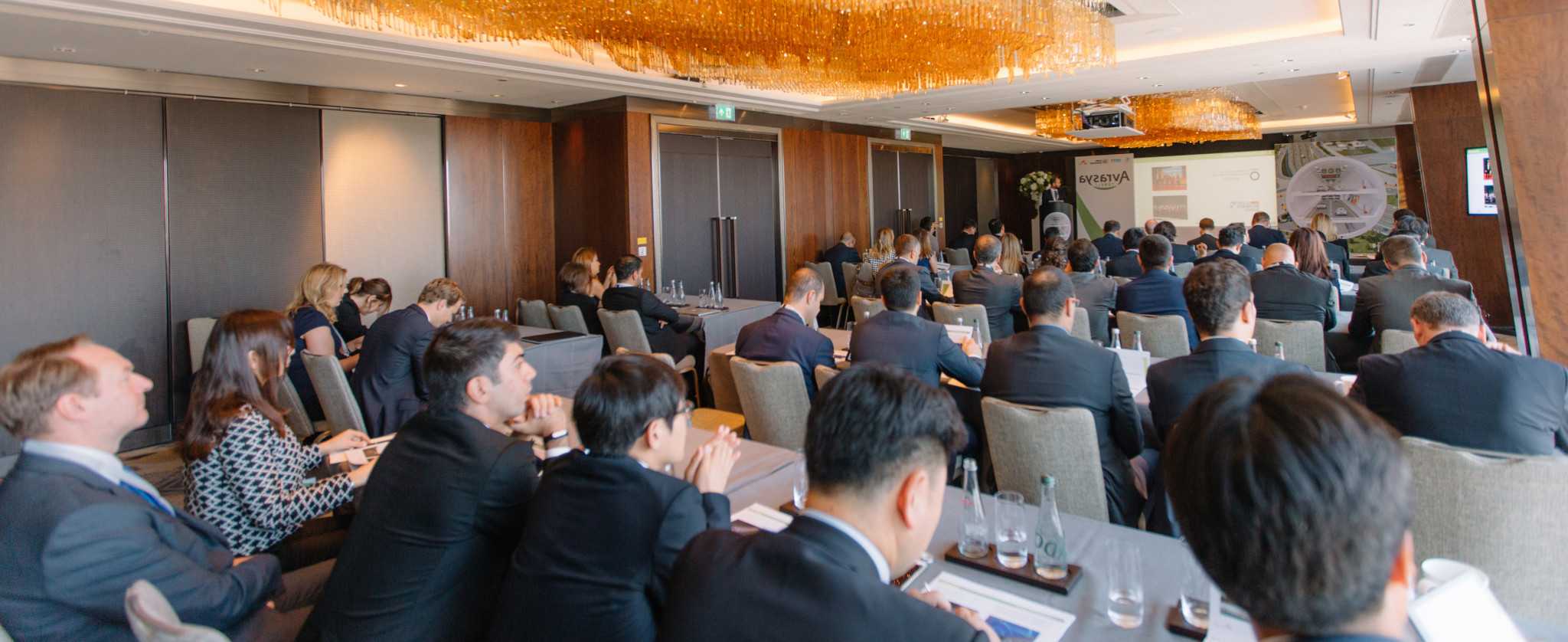 Conference Venues in London
London conference venue hire could not be more simple with our free and fast venue finder service where we have a huge range of handpicked conference venues for you to choose from. Whether you're looking for large modern space seating over 1,000 people, a hotel with conference facilities or are hosting a small conference you can relax knowing that Venue Search London have the perfect space for you. Our service is completely free and our expert team will be on hand to guide you through the entire process, giving you easy access to hundreds of different conference venue options! There's so many London venues to choose from so to make things simple, enter your details into our quick enquiry form and let us find you the perfect conference venue.
Thanks so much for helping us find the venue and again, for the lovely cookies! I'll be in touch if we are seeking any more event spaces.
Save time and money - Start your search here
Alternatively, why not call our venue team on 0207 870 9305 and leave us to do the searching for you!
Over 500 top brands have used our free London venue search service
Discover your ideal London conference venue in just four simple steps:
---
Use our quick enquiry form to send us your conference requirements
---
Receive a message from one of our experienced venue professionals
---
Read through the conference venue recommendations that we've sent to you
---
Relax knowing your new conference venue is sorted!
We offer 1,715 London conference, party and event venues including:
Save time and money - Start your search here
Alternatively, why not call our venue team on 0207 870 9305 and leave us to do the searching for you!
Discover the best conference venues London
has to offer with our FREE and fast service
Large Conference Venues in London Hire Checklist
Seating style
When looking to find the most suitable conference centre, venue or corporate meeting rooms in London, you need to establish the best seating style for your events venue at an early stage, since this will affect the capacity of the space. Cabaret seating (6–8 delegates seated around a 5ft round table) offers the best option for conference and event space that require note-taking or any space for brainstorming and delegate interaction, whilst traditional theatre-style seating offers the best delegate capacities of any seating option. Many large conference venues offer event spaces including tiered seating, which improves sight lines and will result in greater audience engagement.
Venue location
The location of the venue will be one of the key drivers for a high level of attendance. So when considering where the best conference venues for your needs are located, remember London has excellent public transport facilities. Therefore, make sure the venue offers good connectivity to these networks to ensure no inconvenience to your attendees.
Conference facilities
Wherever possible, try to use events venues that have in-house projection and sound systems within their conference and event space and meeting room hire price (together with strong Wi-Fi and video conferencing facilities, if required). The price of bringing these into your conference rooms can often exceed that of the room hire, and there is generally less risk and preparation time involved by using a venue that is already set up to host conferences.
You can also consider looking to hire hotel conference rooms in London as many top hotels offer excellent conference facilities and meeting rooms combined with secondary break-out and training rooms. Plus, they offer in-house catering at reasonable prices – all of these are included in a conference day delegate rate. Always check what is included in these rates and get prices for any extras that you may need. With so many available hotels in London to choose from that offer conference facilities, it gives you a full range of residential conference options, with 24 hour delegate rates normally offering the best value.
Unique Conference venues
For larger and more prestigious conference and events venues where you are trying to attract senior external delegates, you may wish to consider more bespoke, large, London conference rooms or event spaces, which will tend to deliver greater acceptance and attendance rates. Unlike modern conference venues, many of the more bespoke and historic London options do not have in-house audio-visual facilities, so it's best to get prices for these additional production requirements before you book and ensure that your booking includes enough time to set up and break down this production
If you are looking for a more budget-friendly conference venue or set of training rooms, Central London has plenty that are generally used for internal staff events and meetings. Be careful to check what is included in these cheaper venue hire packages and that your chosen meeting room is close to an underground station to ensure these conference and meeting facilities offer genuine value.
When it comes to finding the very best conference room to hire, London has literally hundreds of great meeting spaces. For larger London conference rooms (over 300 delegates), please visit our Large London Venues page for the best selection of venues that meet greater space needs.
For smaller conference rooms and meeting rooms in London (under 50 delegates), please visit our London Meeting Venues page.
Here are some of our current top picks on the best Conference venues to hire in London:
People also search for...